The country is all set to celebrate its 67th Republic Day on Tuesday with preparations for the ceremonial parade in 'Rajpath' is almost over. One of the biggest highlights this year is that the President of France Francois Hollande will be attending the event as a chief guest amidst unprecedented security in the wake of the attack on Pathankot air force base.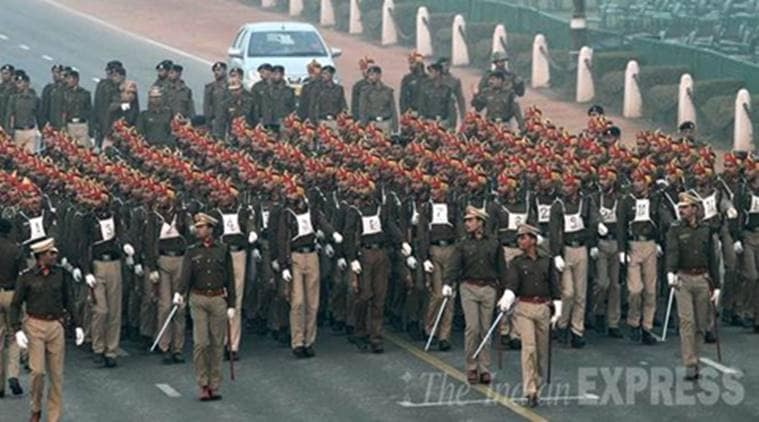 Security issue attained priority after a UAV was spotted near IGI Airport. Express photo by Ravi Kanojia.But it will also be one of the most unique parades in recent times. Here are some of the things to look out for:
Foreign army to participate in event for the first time
For the first time since 1950, a foreign army contingent will march down the Rajpath during the Republic Day parade. The 35th Infantry Regiment of 7th Armoured Brigade has been practicing for the parade after it participated in an eight-day joint excercise of Indian and French troops from 8 January.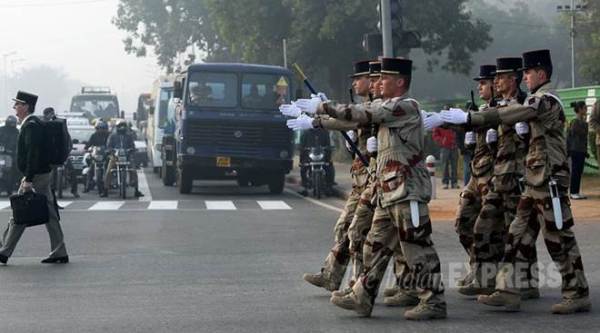 French Soldiers during Republic Day Parade rehearsal at Rajpath in New Delhi on Monday. EXPRESS PHOTO BY PRAVEEN KHANNA 18 01 2016.Army dogs to march after 26 years
One of the major attractions this year which has already grabbed a lot of attention and raised the enthusiasm of people is that Indian Army dogs will march down the Rajpath on Tuesday after 26 long years.
Reportedly, the Army has selected 36 dogs out of total 1,200 Labradors and German Shepherds for the event. These canines are trained in jobs like detection of explosives, guarding, assaulting, etc, and play a vital role in saving lives of the soldiers at various occasions.
Shorter and crispier this time
Reportedly, the celebration this year will be 25 minute shorter than usual. The duration has been brought down to 90 minutes from 115 minutes, but the format will remain the same.
First time an All-women stunt contingent
The army jawans performing stunts on bikes are a major attraction during the parade and this year for the first time, an all-women stunt contingent will also be performing during the event. Reportedly, the contingent named 'Women Daredevils CRPF' comprising of 120 soldiers will showcase their skill this year.
– See more at: http://indianexpress.com/article/india/india-news-india/republic-day-2016-a-look-at-what-is-special-this-time/